The other day someone asked me how Google makes its money. At the time I called upon the knowledge I had and talked about the ads they have in the search results, the Chromebooks and Android systems they are selling, and Google Apps and Docs.
This week Google announced, it was disappointed with its 27% rise in revenues. Yes you read right, it was disappointed! Profits were up 6.4% and revenues 27%. In the same period, (the last quarter of 2011) Microsoft saw its revenues rise just 5%, and its profits fall by 0.15%!
Here is the interesting (weird) thing, Google's share value fell 10% after the announcement, whilst Microsoft's grew by around 2%! How crazy.
Anyway, this got me thinking, what are all the way Google makes money, as that is a lot to get just from the ways I mentioned.
How does Google make money?
The fact is, the majority of Google's revenues come from the ads it presents to users on search result pages. However in recent years it has started making more and more money in other ways. So what are these other ways Google makes money?
Chromebooks
Introduced mid last year, Chromebooks are laptops powered by Google Chrome OS, where the laptop and the internet are one. There are no programs, desktop or start menu, the who experience runs from the cloud, utilising all Google's (and other) online applications.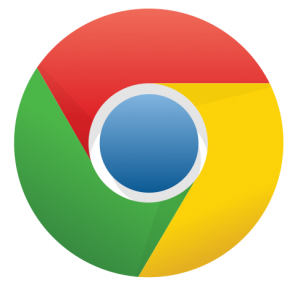 Samsung and Acer are the two firms which currently offer Chrome OS powered laptops, however expansion to more brands in the future is inevitable. Samsung and Acer obviously take their share the sales, as will Amazon and the other places Chromebooks are sold, however the laptops do make money for Google.
Android
I assumed that Google made money from Android, however I was wrong – Google does not make money from its Android mobile operating system. Android is a Google-led open source mobile OS framework, however Google does not profit from it.
YouTube
Since Google bought YouTube in 2006, the site hasn't been that profitable for it. YouTube is now the site with the third most traffic on the web, meaning that it has huge potential, however until recently, it was only making money from ads.
Before Google AdSense ads used to appear alongside videos, which they still do, however now they also advertise within videos too. Furthermore, YouTube have started offering online movies, which users can pay to watch from the comfort of their own home – or wherever they are.
Google Storage
Many Google services offer online storage, however this is only a finite amount. Should you want to purchase extra storage for Gmail, Google Docs, Picasa or Blogger (photos on blogger, not posts) then you can do so from Google Storage. I doubt this brings in Google a lot of revenue, but nerveless, it makes the internet giant some money.
Google Store
Google have an online store which distribute to may different locations around the world. They sell everything from branded keyrings and juggling balls, to t-shirts and even accessories with past Google Doodles printed on them.
DoubleClick, AdSense and AdWords
The majority of Google's revenues come from the advertisers who use AdWords and DoubleClick. These ads are then either shown in the search results, or on websites which host AdSense units. Google makes lots of money out of ads. It doesn't tell AdSense hosts what cut of the advertisers fees they get, but it makes Google a lot of money, so I would guess that they take home more than website owners hosting their ads.
Other Ways Google Makes Money
These are not the only ways Google makes money, other ways include, Google Apps for Business, Google Cloud Connect, Google Docs, Feedburner (through ads), Google Earth Pro, Google Mini (where you effectively buy the Google search engine to use on your own site/intranet), Google Checkout and more.
Hopefully this gives you some insight into just how many ways there are that the search giant that is Google makes money.