A recent study of online browsing habits in the UK revealed that Google Chrome is now the browser of choice for more than 23% of British internet users. More surprising still was the fact that it is now more popular than Mozilla's Firefox and is even gaining ground on the current and ever-present browser bruiser, Microsoft's Internet Explorer.
Currently Internet Explorer has a whopping 45% of the market share in the UK but that figure is down from the year before and the use of IE seems to be constantly declining.
This loss of popularity for the ubiquitous Internet Explorer is even more depressing for Microsoft when you weigh up the fact that the browser comes pre-installed on nearly all UK computers at the moment. Google Chrome's figures and market share are all the more impressive when you consider that it was only released three years ago.
Commenting on the UK figures Google put Chrome's increasing popularity down to two things – firstly that they had promoted it with a blitz of advertising across the billboards and televisions of the United Kingdom (Chrome was the only time they have ever put an advert on British television); and secondly that they believed it was the best browser in terms of security and speed.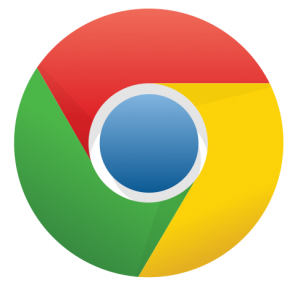 Lars Bak, Google's chief designer on the Chrome browser commented recently that their aim when designing and building Chrome had been to make it the fastest browser possible whilst maintaining maximum security within a minimal design. Bak argued that once people have started using Chrome they will never want to go back to any of the other browsers:
"If a user tries a webpage using Chrome and suddenly it feels really fast and snappy, it's naturally going to be really hard to go back wards (to a previously used browser)."
Certainly the numbers for the uptake of Google Chrome are astonishing. At the current rate Google Chrome's success in the UK will be replicated worldwide very shortly. It is already in third place with a market share of 21% across the globe and is expected to overtake Firefox in the next year or so. Similarly it is predicted that it will be challenging IE within two or three years.
Google are banking on Chrome becoming so popular that it will offer a similar kind of 'Halo Effect' as the iPod did with Mac computers, and lead them to purchase the new Google Chromebook laptops. The Chromebook will be cloud based, with the Chrome browser being central to a different kind of operating system. Instead of taking up memory storage, data will be cloud based so as to make the Chromebooks as fast and clutter free as possible.